Cloud Next 2018
July 24-27, 2018 at Moscone Center in San Francisco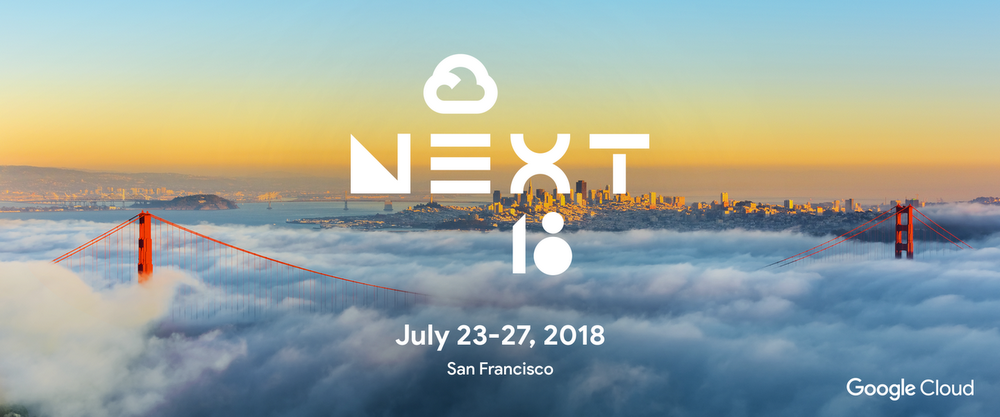 The dates for Cloud Next 2018 have been announced. The conference will take place on July 24-27, 2018 at Moscone Center in San Francisco.
Dive deep into Google Cloud technology through hundreds of breakout sessions, code labs, demos and hands-on training, covering everything from infrastructure to devices, and security to machine learning. You'll get the chance to connect with the entire Google Cloud team, including our engineers, product leadership, developer advocates and more to unlock new opportunities for your business.
For those who are interested in speaking at the conference, the Call for Paper is also open.
Google Cloud Next 2018 will be the best place to learn about new Google Cloud Platform tips! I'm looking forward to seeing you and chatting with you there!